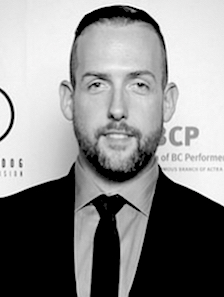 Brent J. Rubin has been working in the film and television industry as an Editor on numerous projects over the last decade. He has a long list of television shows, commercials, web videos and music videos that he is proud to have worked on. He brings excitement for his craft and years of experience to every project.

Brent has currently been working as Editor on the W-Network's hit reality television show Game of Homes and recently was nominated for his work on the series with a Canadian Cinema Editor Award for Best Editing in a Reality Competition Series.

Brent continues to value the experience he has gained and looks forward to many exciting projects in the future.